"Stop. Stand Still. Listen.
Because you're drunk.
And we're on the edge of the roof."
– Rumi
New Stories for a New World: Holy Fools Day 2023
An inspiring Holy Fools Day presentation with Gail Larsen and a merry band of Transformational Speakers: Jennifer Ness Schmid (Phoenix), Gayle Colman (Maine), Kathe Crawford (Sarasota) and Robyn Youkilis (Brooklyn). They have upped the ante on envisioning a new story to advance humanity. May you be inspired to meet the call to adventure with a holy YES! and step out of certainty into the possibility of a just and sustainable world in support of all of life.
We started with What If? That opened the field of possibility for the following questions:
What if?
We loved all those we distain?
The question isn't money and sufficiency is here in our bodies right now?
We embraced aging as growing whole, not old?
Joy was our highest currency?
What is your New Story for the world you want to be part of? We invite you to start living it today!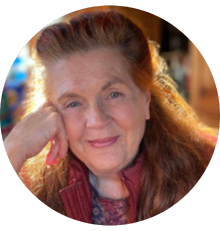 Gail Larsen, Founder of Transformational Speaking:
My self-proclaimed holiday, Holy Fools Day, is upon us! April 1 is a day to find your voice, speak your truth, and shake things up!
Joseph Campbell said HOLY FOOLS are the most dangerous people on earth because they are willing to break from convention to take an action that is inspired from within and shake up the status quo!
In 2014 I declared April 1 Holy Fools Day and ever since have been encouraging Holy Fools to make a difference in creating a more just and sustainable world in support of all of life. Some think stepping off into the unknown is pure folly. Yet, just as Indiana Jones and the Fool from the Tarot demonstrate, Holy Fools understand that an ocean of energy awaits that calls for trust in what cannot yet be seen. Only there can a new way forward be created!
Jennifer Ness Schmid
Jennifer Ness Schmid, also known as Divinely Jennifer, is a registered nurse, traditional naturopath, intuitive astrologer, and psychic channel who helps people connect to their vitality and bliss. She believes our unique natal blueprint holds the keys to our greatest gifts and highest purpose and has witnessed hundreds of beautiful souls heal their mind, body, and spirit through the wisdom of natural remedies. She aspires to help people activate and embody their light in service to ourselves, our loved ones, the greater whole, and especially to the New Earth. Jennifer is also a proud single mom of three amazing young adults and lives in Arizona.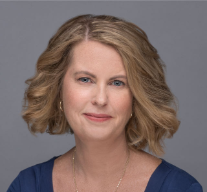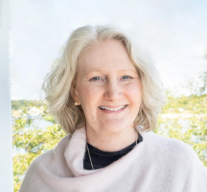 Gayle Colman, CFP®
Gayle Colman is an integral coach, writer, entrepreneur, and financial planner with more than 35 years of professional experience. She infuses practical financial savvy with integral coaching and spiritual embodiment to bring Somatic Finance® to life as an entirely new way of understanding, relating to, and integrating money with our life. Along with certifications as a CFP® and Master Integral Coach®, Gayle is Certified as a Conscious Relationship Coach through the Hendricks Institute and she is a Certified Teacher in the Gateless methodology. She is co-founder of Colman Knight Advisory Group, LLC, a holistic wealth advisory firm based in Massachusetts. Gayle is a new author of the book, The Body of Money, a self-help guide to creating sustainable wealth through innate intelligence.
Kathe Crawford
Kathe Crawford is the author of Unlocking Secrets My Journey to an Open Heart. She is a master transformational coach, speaker and facilitator. In her moving and soul inspiring memoir, Kathe shares her story of hiding (for more than 25 years) behind a protective wall of secrets and shame that led her on a brave and courageous journey of self -discovery and love. Following a successful career as a sales executive in the luxury market, working with global brands that included Cartier and Chanel, she started her coaching and business consulting company. She is the founder and creator of Your Truth(full) Life a lifestyle dedicated to liberating and inspiring women to unleash their truth to live a fully expressed life. An advocate for today's modern woman, she speaks on aspirational aging, and creating legacy as we continue to grow whole instead of old.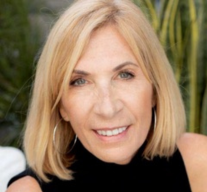 Robyn Youkilis
Robyn Youkilis is an AADP Certified Health Coach, author, speaker, meditation guide, and leading expert in holistic digestive health. She is the Founder and CEO of the global health coaching practice, Your Healthiest You. She is the author of the best selling books, Go with Your Gut and Thin From Within and has been featured by The View, The Today Show, E!, The Cooking Channel, The Wall Street Journal, Health, Mind Body Green, Well + Good, The Chalkboard Mag and more. Robyn currently lives in New York City and Los Angeles with her husband and their daughters, Navy and Dover. She enjoys traveling, music festivals and eating dessert at fancy restaurants, one intuitive bite at a time.
Listen to our previous Holy Fools Days!
Are you ready to follow the lead of your Holy Fool?
The doors to Transformational Speaking™ — Online! are open!
If our conversation inspired you to claim your own Original Medicine and align your self-expression with your truth, consider joining our Transformational Speaking-Online! training. There are two ways to access this dynamic training with special offers until April 10, 2023.
save $300 with code HOLYFOOL
Explore your truth and share it one-on-one?
Brand your business in a way that truly reflects who you are?
Make a bigger impact by speaking to audiences?
I'd love to support you in courageously and effectively finding and expressing what you're here to say!
Here's what Lona Alia, one of the graduates of Transformational Speaking-Online! had to say about her experience:
"This not only will help you transform your speaking, but it will help you hone in into what is the most important thing you should be doing with your life."