What would it mean to you to deeply know — and fully express — the gift that you and you alone contribute to the world?
Indigenous cultures call this gift our Original Medicine.
It is a teaching that has two distinct parts.
• You come to this earth with gifts and talents nowhere else duplicated
• If you don't express these gifts, they are lost to the world for all time
In teaching this perennial wisdom, I've discovered a third truth:
Original Medicine fulfills our deep longing to know and live our purpose.
Without its expression, we never feel quite whole.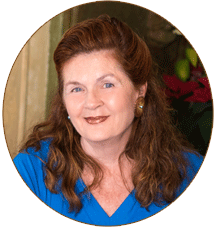 I'm Gail Larsen, Founder of Transformational Speaking.
Consider the unmistakable power of presence of Danielle LaPorte, Kris Carr, Gabby Bernstein, and Marie Forleo. These Transformational Speaking graduates were all named to Oprah's Super Soul 100 as awakened leaders who are using their voices and talent to elevate humanity. They know who they are and fully express the Medicine that, without them, would be lost to the world for all time.
Knowing my Original Medicine has changed my life and the lives of hundreds of people I've known in my years of teaching Transformational Speaking.
Are you ready to bring your own gifts front and center in your life?
Join me in a deep dive to discover and name the beautiful truth of your own essence!
For the first time, the foundational teaching of Transformational Speaking — Original  Medicine — is being offered as a stand-alone program.

Here's what you receive with your 60-day membership:
The full teaching of Original Medicine on audio with Gail Larsen (28 minutes)
Video discussion with Leza Danley, David Hoe, and Terry DeMeo about how their lives have changed from knowing their Medicine (27 minutes)

A 17-page Action Guide and Journal to guide you through the process of discovering your own Original Medicine

Audio recording of the Inaugural Class Q&A with discussion and coaching with Gail Larsen (54 minutes)

A Bonus Video: Stage Fright Solutions from a Scared Broadway Star with Sandra Joseph, who played Christine in Phantom of the Opera for 10 years

Video from Gail Larsen on centering yourself & dealing with fear

Video exercise from Dr. Sue Morter on building power with your breath

An Intention Tracker to set your weekly goals through the course

Access to our Orientation for the full Transformational Speaking—Online! course, with an assessment and a self-discovery survey

Membership in a private Facebook group to share your discoveries and post a short video to state your Medicine (optional)

A one-hour video discussion with Gail and Patrick O'Neill on Radical Self-Trust: How to Fully Trust Your Medicine and Use it For the Greater Good

Two community coaching calls with Gail to support you in naming your Medicine and feeling its resonance in your body and soul. (You will be notified of two monthly coaching calls during your 60-day membership).


Just imagine . . . what it will be like when you stop believing that some new strategy will finally be your ticket and instead start believing in yourself!
When you know your Medicine, you are able to distill into just a few words how you show up at your best and how to truly be in service from a place of alignment and trust. Without that deep knowing, there is lingering discontent and dis-ease that stands in the way of full-out engagement. Your Original Medicine is not about what you do or an often-elusive search for life purpose. This is about truly recognizing who you are at essence and the original gift you bring to the world that you express in every area of your life. That expression IS your purpose. It is vital for your sense of wholeness.


This is the time to shine in the light of our
medicine and speak our truth.
The elders say we are the ones we have
been waiting for.
Give yourself and the world the gift of stepping
into the full experience of your power, presence
and magnificence.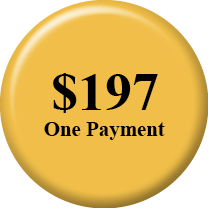 Purchase Naming and Claiming Your Original Gifts now for only $197
Original Medicine: Naming and Claiming Your Original Gifts is the first of eight modules in Transformational Speaking – Online! You now have the opportunity to take this signature module as a stand-alone course. If taking this module inspires you to sign up for the entire course, your purchase price will be applied to your tuition for the full Online Academy.
All orders are processed on a secure server. Please review the Terms and Conditions* below before you enroll. Note you have 60 days' access & you may download the materials for your ongoing personal use.


*Terms and Conditions. We offer no refunds, for any reason, to assure you show up fully committed to yourself and to your intention. Life is too short to play with those who don't play full out! You should be able to complete this module in eight hours or less, and you will have 60 days to complete it. You may download the materials for your personal use only before your subscription expires.
Have questions? Email Gail!