Calling All Voices

"We did not weave the web of life. We are only a strand in it. Whatever we do to the web we do to ourselves."
— Chief Seattle
You missed the 2016 Calling All Voices, but you still can enjoy the recording below . . .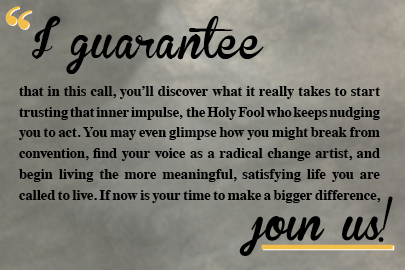 ---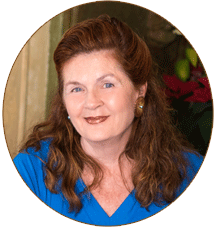 Gail Larsen, Founder of Transformational Speaking– With the election over, I'm seeing how essential it is for those of us who are reeling and overwhelmed to find our direction and our voices. We are in a time of shocking transformation. With much of life as we've known it in chaos and uncertainty, it is easy to become numb and remain stuck in an old paradigm of right/wrong, win/lose. The new story that is pushing to emerge cannot be for the benefit of a few but for the good of all life.
I have gathered five of my favorite Holy Fools to begin a new conversation and support each of us in using our voices to activate a new story. We are all here at this time for a reason that is written deep within our souls. If each of us will claim the strand of the web that is ours to tend and to mend, we can individually and collectively begin a new conversation. Let's join together to listen, learn, and live our way into the new story that is calling for our greatness!
---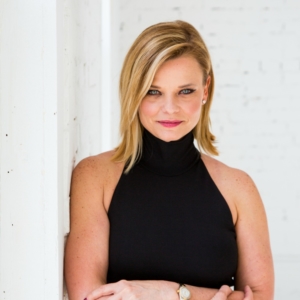 POLITICAL ACTION with Susan Hyatt.
Susan's degree in political science and women's studies never got lost in the mix as she embraced her mission to become a master certified life coach. She is a master of the rant and her fierce, fun, and refreshing voice has won her thousands of fans on Facebook, glowing praise from icons like Dr. Martha Beck and Maria Shriver and a sold-out coaching calendar. Her motto? "Life is precious. Go make it delicious." Susan has been featured in Cosmopolitan, Woman's World, Seventeen, and O: The Oprah Magazine, and has appeared on stage in front of live audiences from Seattle to the island of Aruba. Susan has used life coaching principles to lose thirty-five pounds, upgrade her career, and revitalize her marriage to a man with very different political views, demonstrating her capacity to use her voice without disengaging from important dialogue with those she loves. She lives in the Midwest with her husband Scott, aka the Silver Fox, her punk-rock-feminist daughter and Muay Thai-obsessed son.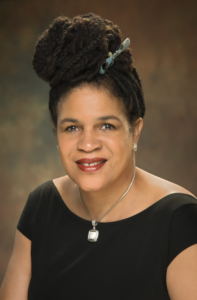 INCLUSION AND HUMAN VALUE with MaryAnne Howland.
MaryAnne is a brand consultant, inclusion strategist and global thought leader working on the front lines of diversity and inclusion and sustainability, providing innovative marketing solutions to help brands such as Pitney Bowes and The Hartford bridge to new markets via inclusive communications. She is the founder and executive producer of the Global Diversity Leadership Exchange, hosting ongoing dialogues with C-Level executives of multinational corporations including Toyota, General Motors, Hewlett Packard and UBS, and serves on the board of the American Sustainable Business Council, an advocacy agency for small business created to advance public policies for a just and sustainable economy. MaryAnne herself is no stranger to what it takes to bridge differences. Her son John Robert, her greatest joy, was born with special needs and single mom MaryAnne has raised him to be a global citizen, even asking four exceptional men to provide ongoing guidance to him as part of what she named his "Black Mitzvah" at age 13. All said yes!  Her book "Black Mitzvah" is under contract and tells her Holy Fools story with love, courage, and inspiration for all who feel like outsiders in a changing world.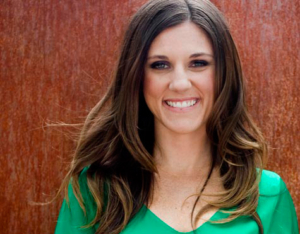 USING TECHNOLOGY TO ELEVATE KINDNESS AND ASK THE RIGHT QUESTIONS with Amy Jo Martin.
Amy Jo is not only a Holy Fool but a true renegade!  She's the author of the New York Times best seller Renegades Write the Rules, has a social media following of more than a 1.1 million people, and was named the third most powerful woman on Twitter by Forbes. She founded Digital Royalty (2009-2014) to help corporations, celebrities and sports entities humanize their brands online through social communication channels. Amy Jo has worked closely with Hilton Worldwide, Dwayne "The Rock" Johnson and Shaquille O'Neal to successfully connect people with humans, not logos! A sought-after professional speaker, Amy Jo is also the host of the online show Why Not Now? where she interviews luminaries such as Shark Tank's Mark Cuban, Super Bowl Champ Troy Aikman, Zappo CEO Tony Heish, and TED talker Simon Sinek. Recognizing that the future of technology is the future of humanity, her mission is to elevate technology to do good in the world and turn our attention to positive content and energy online. Amy Jo asks us to become Why Notters and be part of a revolutioning social media for good. And she'll tell us about her recently completed clinical research study on the relationship between serotonin and social media. Serotonin boost anyone?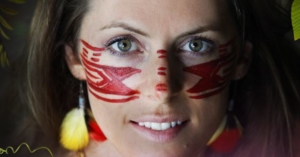 INDIGENOUS RIGHTS AND CARE OF OUR SACRED EARTH with The Honourable Zoe Tryon.
Zoe could have married a "lovely" Earl or Lord and lived in a castle. But the Amazon called to her instead, inspiring her great passion to be a voice for the voiceless. She has worked and lived with indigenous tribes in the Ecuadorian Amazon and Andes since 2006 and fallen in love with a people whose ancestral lands are being devastated by oil drilling, whose children are dying because their only source of water is poisoned. To support what she loves, she has worked with sustainable development projects in indigenous lands, been an active campaigner for the inclusion of rights for nature in the new Ecuadorian Constitution, and has worked closely on the case against Chevron in the northern Ecuadorian amazon (the largest environmental law suit in history). An ambassador for charities Amazon Watch (www.amazonwatch.org), she leads shamanic tours in the Andes and jungles of Ecuador, helping people to reconnect with the magic of the wilderness, nature and indigenous wisdom and 'toxi tours' for celebrities, film makers, journalists, photographers of the areas destroyed by oil development. Zoe shares her passion for wild places and people and brings back wisdom and worldviews from these indigenous tribes to her own tribe in the Western world.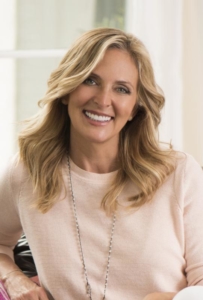 BEING A FIERCE MAMA FOR WHAT YOU LOVE with Suzy Batiz, Founder and CEO of Poo-Pourri.
Suzy sees her 50-million-dollar business as a living, breathing organism that she needs to raise and look after much as she would a child. She's always asking: (1) Does this idea want to be born? And (2) Is this idea one that seems to have a will–even a consciousness–that can be nurtured and supported to grow into its ideal form? Suzy understands energy, and her careful attention to the people and ideas she surrounds herself with are the bedrock for her way of being in the world as well as running her thriving business. Poo-Pourri is a toilet spray that stops bathroom odor by creating a barrier of natural essential oils on the water's surface. It's not only a great product but also one of the most brilliant, mirthful, and out-of-the box marketing campaigns ever devised. In fact, Suzy has received numerous progressively eye-opening offers to purchase her company that many have thought her crazy to turn down. But for her, it's what feels right and recognizing that, so far, her burgeoning, unruly teenaged business needed its Mama! And that's what she tells Harvard Business School graduates when they ask her to speak!
---
Are you ready to follow the lead of your Holy Fool?


The doors to Transformational Speaking™ — Online! are open!
If our conversation inspired you to claim your own Original Medicine and align your self-expression with your truth, consider joining our Transformational Speaking-Online! training. There are two ways to access this dynamic training with special offers until December 15.
2. Transformational Speaking-Online!
The same deep dive our Holy Fools took in the Immersion, now contained in a robust seven-module online experience. $300 discount until December 15.
And if taking only the Original Medicine module inspires you to sign up for the entire course, your $197 investment will be applied to your tuition.
So, are you ready to . . .
Explore your truth and share it one-on-one?
Brand your business in a way that truly reflects who you are?
Make a bigger impact by speaking to audiences?
I'd love to support you in courageously and effectively finding and expressing what you're here to say!

Here's what Kristen Carter, one of the graduates of Transformational Speaking-Online! had to say about her experience.
"I've been part of a group that's learning how to 'create six-figure courses' for about nine months but keep resisting progress because I wasn't quite sure what I really wanted to say, why I was qualified to say it, and to whom I was speaking. All of that is becoming much clearer as I move through your course. 
"I love the way it's taught, too; the combination of videos, audio, recorded calls with participants and the written materials make it easy to grasp the content and see how it's applied. I have done every step and can really see the difference in my speaking over the few videos I've done!"

Listen to our Holy Fools from 2014 and 2015.

**What is Holy Fools Day? I love people who take bold action toward the change they want to see in in the world.  So, to celebrate them, in 2014 I declared April 1 a holiday–Holy Fools' Day– and began hosting The Holy Fools' Day Extravaganza online. The Holy Fools we've featured rock. Sometimes what they did was accidental; sometimes it was by design.  But they all found themselves at a choice point where they had to step out in the direction of what they believed just might be possible.
» Listen to our 2015 Holy Fools Diana Carson Chapman, Marie Forleo, Mike Hiestand, Mary Beth Tinker, Manuel Maqueda 
» Listen to our 2014 Holy Fools  Karen Brody, Chris Jordan, Sam Ko, MD., Charles McAlpine, Atina Diffley
---
Visit Gail's site • www.realspeaking.com