---
Celebrate Holy Fools Day with our Holy Fools Extravaganza!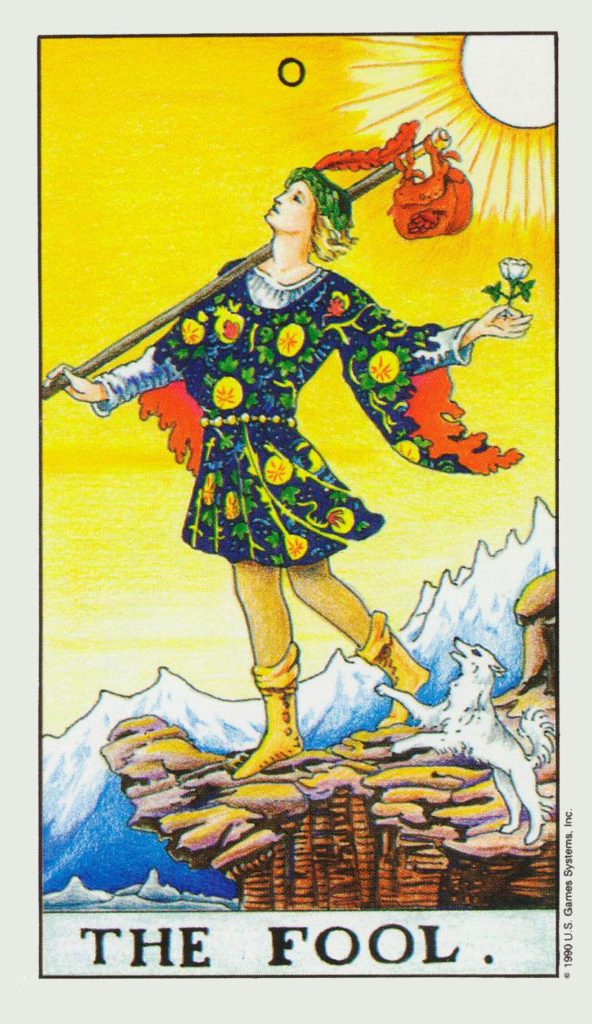 In 2014, Gail Larsen was besotted by Joseph Campbell's statement that the Holy Fool is the most dangerous person on earth, threatening to all hierarchical institutions. She immediately declared April 1 Holy Fools Day and has been encouraging Holy Fools ever since. The Holy Fool has no concern for naysayers, and no one has power over him (or her). She is not limited, not stoppable, not controllable. She knows what she has to do and is doing it, no matter what.
Are you a Holy Fool?  Are you moved in these most interesting of times to apply your courage to shape both your own and our collective story?
We love people who take bold action toward the change they want to see in in the world, and Holy Fools Day honors and inspires you to speak your truth, do what's yours to do, and shake things up.
---
Will you follow the lead of your Holy Fool?
Explore your truth and share it one-on-one?
Brand your business in a way that truly reflects who you are?
Make a bigger impact by speaking to audiences?
 We Want To Support Your Holy Fool
If you are inspired to bring your voice forward and align your self-expression with your truth, join us now at Transformational Speaking-Online!. There are two ways to access this dynamic training.
1. Original Medicine: Naming and Claiming Your Original Gifts – a new offering from our Online Academy to align your self-expression with your truth. Only $197 (and your payment can be applied to the full Online Academy at any time during your 60-day program access).
2. Transformational Speaking-Online! The same deep dive our Holy Fools took in the Immersion, now contained in a robust seven-module online experience.
Check out our preview of Transformational Speaking–Online
My students never cease to amaze me. On Wednesday, Rodrigo, Leah, Lori and Karen joined me for a teleconference to walk through our Online Academy platform and discuss their experience of this potent online course. Each one of them wowed the 175 call participants with their enthusiasm for how the work has touched their lives and enriched their communications and self-trust. Once you hear what they have to say, you'll want to embark on that journey yourself!
Here are just a few excerpts…
Rodrigo Allel – Santiago, Chile 
The Original Medicine module introduced "a very fundamental process of who I am, what's my essence? When I stand in that essence, that takes away the fear. It really helped me on where to stand, how to find that space inside myself, to find that voice inside myself as well.
The Soul of Story module is the beginning of going inside. What's my story? How do I tell it? How do I feel when I tell it? How does it resonate for me, real and true? This is the inhale for me, before any exhale.

Leah Harris – Arlington VA
Through the years in my storytelling as part of my professional work, I became less and less connected to my emotions. The HomeZone™ is really giving me permission to pause and to feel into the emotions. It lends so much more authenticity to my storytelling and brings a richness and a dimension that had gone missing for several years.
I've often struggled with impostor syndrome, that sense of, "Who am I to be talking about X, Y and Z?" Working with the Original Medicine has really helped me to step into my personal power.
Lori Robinson – Santa Fe, NM:
Original Medicine really is like finding your essence. . . naming it is like knowing your fuel, knowing what grounds you, and it brings confidence and a calming; this is who I am. I think everybody, whether they want to speak in the world or not, should at least take  the Original Medicine course because it's so powerful for your life.
Karen Powell – Namibia, West Africa: 
I was asked to speak at a women's summit, to replace the original keynote speaker [the First Lady!] For two weeks I sat down and did all the modules and all of the exercises. It changed the way that I was able to connect with the audience and deliver from my heart.  
I'm experienced with working with small groups, but standing in front of 300 people was something that terrified me. The HomeZone™ kept me in the space of trust. It was a very grounding way to feel self confident, both going in and keeping it through the entire talk.
The work somehow takes nervousness and lets you run it through your body in a different way, using it for energy rather than fear. It transformed that feeling of nervousness into profound trust. 
You'll want to listen to the  whole one-hour call for more of my graduates' insights, and to hear for yourself how their own personal gift – their Original Medicine – emanates from their empowered voices.
---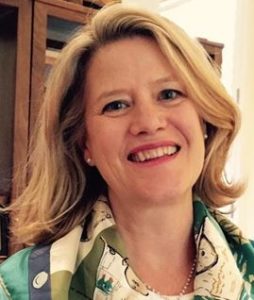 Here's what Kristen Carter, one of the graduates of Transformational Speaking-Online! had to say about her experience.
"I've been part of a group that's learning how to 'create six-figure courses' for about nine months but keep resisting progress because I wasn't quite sure what I really wanted to say, why I was qualified to say it, and to whom I was speaking. All of that is becoming much clearer as I move through your course.
"I love the way it's taught, too; the combination of videos, audio, recorded calls with participants and the written materials make it easy to grasp the content and see how it's applied. I have done every step and can really see the difference in my speaking over the few videos I've done!"
---
Calling All Voices
In December, in recognition of electile dysfunction, Gail hosted a new event Calling All Voices! Finding Your Voice in this Challenging Time.  You may have missed it because you were crying profusely or overwhelmed or preparing for the holy-days.  We want you to hear this inspiring conversation between Gail and five of her favorite Transformational Speakers and Holy Fools discussing political action, inclusion and human value, using the internet to elevate kindness, indigenous rights and care of our sacred earth, and being a fierce mama for what you love! Listen (or re-listen) for free:

---
More You Can Do to Express Your Holy Fool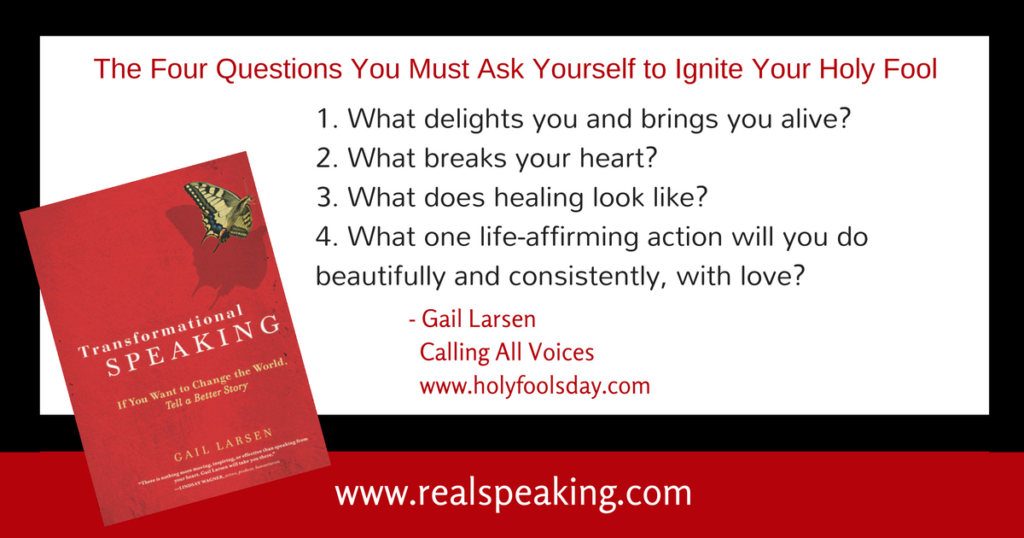 1. Join the Facebook group Calling All Voices
Discuss the Four Questions, contribute to our community and find ideas for action. Let us know what YOU are doing to effect change!
2. Listen to our Holy Fools from 2014 and 2015.
The Holy Fools we've featured rock. Sometimes what they did was accidental; sometimes it was by design. But they all found themselves at a choice point where they had to step out in the direction of what they believed just might be possible. Let them inspire you to do the same!
» Listen to our 2015 Holy Fools Diana Carson Chapman, Marie Forleo, Mike Hiestand, Mary Beth Tinker, Manuel Maqueda
» Listen to our 2014 Holy Fools Karen Brody, Chris Jordan, Sam Ko, MD., Charles McAlpine, Atina Diffley
Happy Holy Fools Day to One and All!
---

---

---
Visit Gail's site • www.realspeaking.com